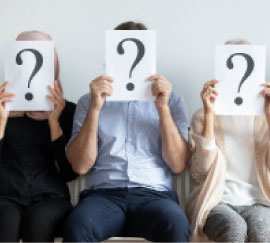 Do you know the level
of your qualification?
You can find out to which level of the Hellenic Qualifications Framework (HQF) your qualifications corresponds to, namely, the degrees that you have acquired from formal education in Greece or from the Initial Vocational Training after certification.The Hellenic Qualifications Framework is a framework with eight (8) levels, in which the qualifications acquired through the formal educational system and initial vocational training after certification are classified. A classification system of qualifications acquired through non-formal education and informal learning will be developed in due time.
Here, you will find
everything about your qualifications.
The National Organization for Certification of Qualifications & Vocational Guidance (E.O.P.P.E.P.) is the organization responsible for the development of a National Qualifications Framework (NQF) and its reference to the European Qualifications Framework, under the supervision of the Ministry of Education, Research and Religious Affairs.E.O.P.P.E.P.'s website includes all the information you need concerning the classification to the 8 levels of the degrees (qualifications) granted by the formal educational system of our country and also it provides up to date information.